VENOSCOPE II
Easily locate hard to find veins, making it faster and more efficient to deliver a higher level of quality care.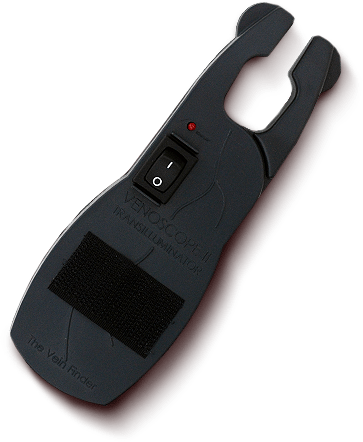 Our Products Make Finding Veins Easy and Keep your Patients.... Patient.
Finding your patients veins can now be done with ease.
Make Contact with the skin
Slide the light over the patient's arm looking for a dark line (a vein) to appear between and parallel to both arms.
And Illuminate the vein!
Depress both arms on either side of the dark line. If the dark line disappears and reappears when pressure is released, you have located a patent vein.